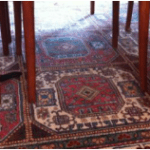 When our new male cat Buddie arrived to join our two female cats Zsa Zsa and Honey, he was a delight to Honey but not so for Zsa Zsa who deeply resented him for many weeks. In desperation we thankfully found Christina and we have been delighted with the result she has managed to achieve in Zsa Zsa's behaviour which is now much improved toward Buddie.
Christina's communications and friendship with Zsa Zsa resulted in us learning much more about our girl and hopefully we will be able to assist her in the future. Christina is a warm caring person and we have no hesitation in recommending her wonderful talents.
Thank you Christina!!
Di, John, Zsa Zsa, Honey and Buddie Australia