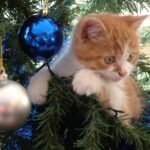 I feel our second session has grown more with kinship , and the open heartedness felt within our group is more pronounced allowing more trust to circulate between us, hence valuing each other as individuals is greatly appreciated from the way Christina naturally creates her sessions and continually shares from the heart.
In this session there are meditations, techniques for connecting with our chakras, tapping, grounding exercises, letting go of limited beliefs, as well as affirmations, music, journal writing, where Christina lovingly supports and shares wisdom with the group on our individual journeys of discovering more and evolving, while allowing for anticipation of what the next session of Animal Communication will bring.
Our group all shared and celebrated Christmas together at Christina's home after our second session closing the year of 2020.
Looking forward to session 3… and the New Year of possibilities for 2021.
Trish