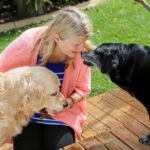 Today I had my first session out of five in a workshop by Christina Bürki which aims to deepen the connection we humans have with animals, with the aim to assist a communication to be established. At first I was sceptical, however after reading several great testimonials from other students of hers I was convinced to give it a try.
We began the day by connecting with each other as a group, grounding ourselves in nature and sparking our inner curiosity through a reflective self-awareness exercise. This was followed by a greater oversight of what we can expect from the workshops. We dived deep instantly and the room had a beautiful positive energy which put me greatly at ease, I felt so relaxed and centred.
During the first day we already practiced what it means to scan someones body for their energy, yes we did it with each other as humans but the process and principle is the same. Once we are ready we will be doing this with horses in nature, what a treat! by the end of the workshop all students were bonding and I felt as if we had known each other since many years, this is the power of a great facilitator, which Christina is.
Naturally after the first session one either is filled with gratitude and joy, or disappointment and judgement. For me and by the sight of the other students it was clearly the emotion of gratitude and joy. I am very much looking forward to the following sessions and will be writing the guest blog then too.
On a final note, the thing I appreciated a lot was that Christina facilitated not as a tyrant but a great leader who co-created value with her students. So far so good, the next time you will hear from me is on the 7th of December.
Timothy